4 Ways Family Guy Can Help You Become a Better Content Marketer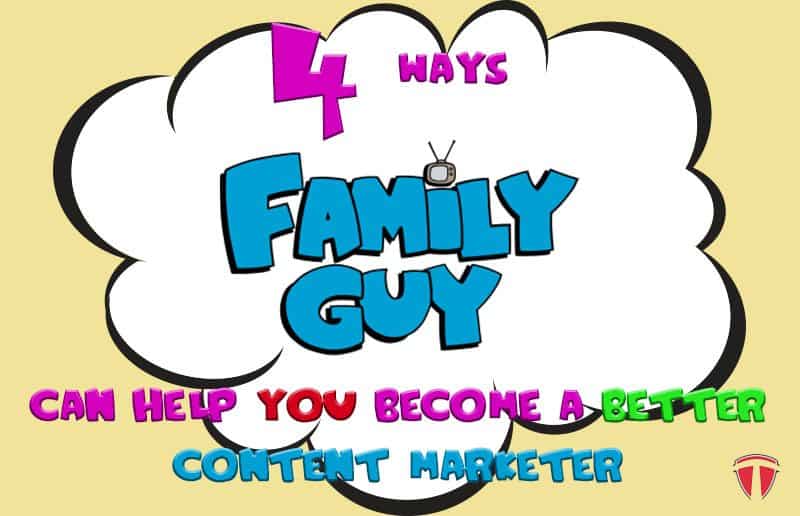 Family Guy is an American adult cartoon created by Seth MacFarlane for Fox TV. It follows the daily life of the suburban Griffin family based in the fictional town of Quahog (pr. Co-Hog) and is a complete hoot. Controversial, funny, and hugely entertaining it's won several Emmys and has clearly found a formula that proves very successful.
It includes a straight-talking dog, a baby genius that builds space rockets, an ugly daughter and fat son – all the hallmarks of being, well, errr, different, shall I say.
As marketers, business owners, entrepreneurs and general business bodies is there much we can learn from this hit series?
1) Being controversial gets your content noticed
Family Guy is well-known for being controversial on a wide range of issues from illnesses to terrorism to transgender guys (or should that be ladies?) and it usually involves Peter, the head of the household, being politically incorrect (that in itself could land me in hot water – in this day and age are men still the considered head of the household? Answers on a postcard …)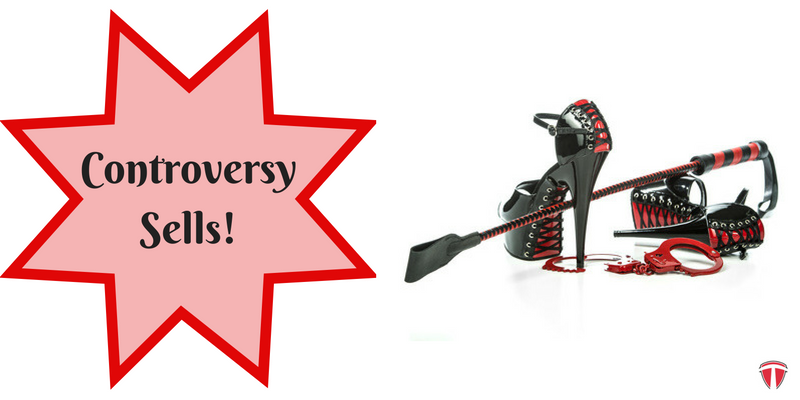 Why should controversy matter to content marketers?
Controversy gets you noticed and talked about.
I wouldn't advocate being controversial for controversy's sake. Don't simply write a piece of content on race or gender in the workplace, for example, without backing up your claims and/or expecting to be run out of town but controversy and opinion can help your website rank higher in search engines.
Celebrities, reality stars and TV wannabies court controversy the whole time but don't confuse this with actually having anything useful to say – they're often simply being irritating, juvenile or obnoxious for the sake of it and there's a big difference between actually having a controversial opinion (which should be backed up) and just being a damned nuisance.
How much you need to be in the public eye and how controversial you need to be I guess boils down to your appetite for (destruction) attention. That will depend on your product or service and company ethos. For a methodology and tips on how being controversial can generate hundreds of links head over to these articles by Moz and Unbounce for some useful advice.
2) Creating credible characters targets the right audience
Whether it's the son in the family, Chris, going through adolescence, Lois, Peter's wife, being the voice of reason yet occasionally going off the rails, or the randy so-and-so next door Glen Quagmire (giggity!) there are many instances we can relate to in the show – and they're often not far from the truth. We've been there ourselves, we can empathise with the characters, or maybe we know someone just like it.
Why should personas matter in content?
Creating personas is the first step marketers and business owners need to take when understanding the buyer's journey. They lie at the heart of a content strategy and affect every part of it.
A marketing persona is simply a fictitious representation of your target customer.
While you may think everyone needs your services, to target "everyone" is an impossible task. Everyone needs a laugh, but not everyone appreciates the Family Guy sense humour and the creators have done a fantastic job in creating characters that appeal to a specific segment of society.
Your products and services won't appeal to everyone and this should be reflected in your marketing personas and thus your content strategy, voice, tone, how you pitch your products and the way you come across. You need to know your audience and what makes them tick. Your content needs to resonate with your audience. Xtensio have a useful tool to help.
As marketing guru Neil Patel says in an article for the Content Marketing Institute: "write for your audience". What are their pain points? What questions are they asking? How can you help them solve a problem? How can your products and services help them succeed? You will only realistically be able to address these questions if you've done your homework with your personas and you really understand your target market.
3) Humour works well for content
Family Guy is entertaining. Just search for "Family Guy funniest moments" and see where fate takes you.
Why should humour matter in content marketing?
Who doesn't like a laugh? Comedy sells and these guys have comedic talent in the bucket loads. Take this article for example. It's a bit of fun. Not the regular old "This is why you need to do content marketing" lark but a piece I've enjoyed writing from a different angle. This is not to say that every product needs to mock people – or even be funny. Funeral services, for example, aren't very funny (though Monty Python had a good try).
Humour is a major reason why people share content as evidenced in research done by Buzzsumo. It's part of our emotions and what we share helps us identify with, and express, who we are – and we all like a laugh.
Also don't take yourself too seriously. It's important to enjoy your job. Your job should be fun. Comedy is comedy. It doesn't have to be offensive or rude and if people don't like your sense of humour then your products and services may well not be for them.
4) Vary the content script
While the majority of episodes are based in Quahog and in the family home, Family Guy regularly changes the script and location. They've filmed on the Death Star, in a London gentleman's club, and in the deep south USA to name just a few. While each character retains the same characteristics, opinions and foibles, they mix it up well to add variety to the script.
Why you should vary the script
Please! Change the script sometimes. Have you ever had to sit through someone's entire holiday photo album? The first couple of pages were fine …
Each piece of content should tell a different story while at the same time build your case. Don't keep banging on about the same thing. This is where, again, personas and a content plan come in handy – no, are essential. Armed with both you'll be able to create more varied content around the same topic for the same audience. Consider Slide Shares, listicles, animated videos, podcasts, imagery, Vines, Facebook Live broadcasts. Give it a go.
What are your thoughts? Can Family Guy tell us anything more about the merits of content marketing? Do tell us your comments below.
Let us help you grow and prosper online
Call us on 0800 6122 937